This store requires javascript to be enabled for some features to work correctly.
Sold in pairs. Price is per pair, not individual.
5.0 lb/2.3kg (0.62")
855A1 Multi-Hit Protection
Standalone
SAPI Cut 9.5" x 12.5"
See Matrix in photos for protection listing
These are basically a lighter and more comfortable version of L210's but with multi-hit 855A1 protection! The M210 is Multi-Curve and about half a pound lighter per plate than L210's. The Multi-Curve shape of these plates allows them to be much more comfortable than more budget single curve designs.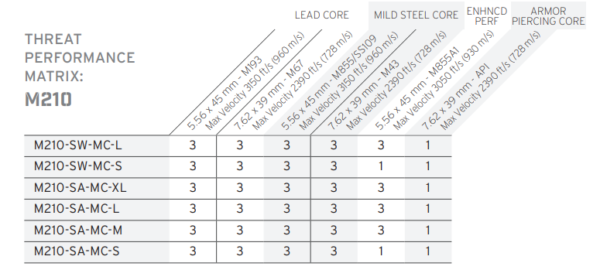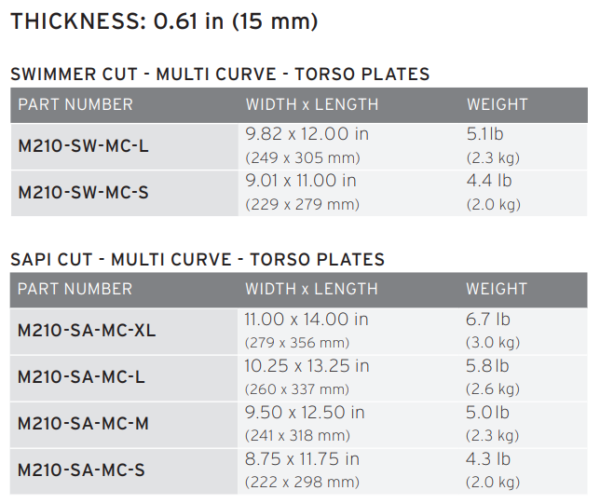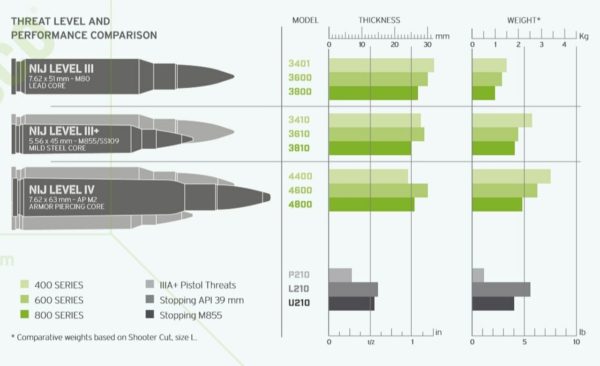 NO SALES TO CONNECTICUT

ITAR
Body Armor is regulated by Federal Law. We can only sell and ship body armor to 49 states in the US.
No Body Armor will be sold or shipped to Connecticut. This applies to LE in Connecticut as well. No Body Armor can be sold or shipped internationally. Not even to APO / FPO / DPO addresses.
Felons are not generally eligible to own body armor. Please check your local laws before ordering if you have any questions.